Entrance cover with dimensions 1400 mm, wall depth 850 mm.

The casing is made of powder-coated aluminum.
The casing is glazed with a smoky brown translucent cellular polycarbonate of 4.5 mm thickness with a double-sided UV filter (LEXAN® brand - made in Austria).It is a high quality branded polycarbonate from one of the world's finest manufacturers.

Color combination:
brown profiles + smoky brown glazed polycarbonate glazing 4.5 mm with double-sided UV filter

Dimensions:
width (a) 1400 mm x depth (b) 850 mm x cant (c) 250 mm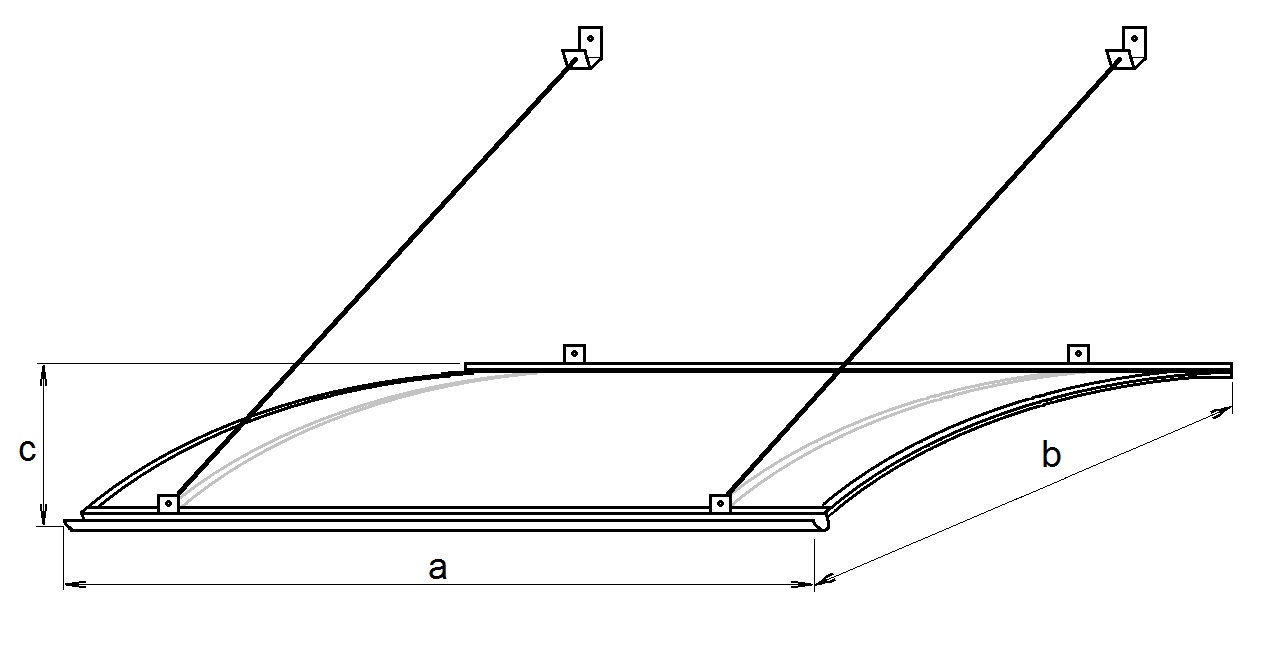 Properties:
- excellent entrance protection
- made of the highest quality materials
- resistance to climatic influences

No sidewall is available to the roof.

We are delivered in a paper cardboard box.
Simple self-assembly.
Category:
Entrance Covers
Color: brown
Width (outer): 1,40m
Depth (to the wall): 0.85m
Height (outer): 0.25m
Material of construction: aluminum
Glazing material: 4.5 mm cellular polycarbonate with double-sided UV filter (Lexan)
Product category:
Entrance cover
Warranty: 2 years
Weight: 3.5kg
HobbytecA Family Corporation
Customer satisfaction and product quality are our priorities. We strive to make products that provide joy and benefit to those who use them.

Assembly within the Czech Republic and Slovakia

We are currently capable of providing assembly for our products to any location in the Czech Republic and Slovakia.

Design, Quality, Price

Our products are the combination of timeless arrangement, quality materials, and prices unmatched anywhere on the market.

Largest showrooms in the Czech Republic

We created the largest showrooms of their kind in the Czech Republic. We are located in Prague and Brno.

On-site production

Our work is based on our own manufacturing This allows us to create tailor-made orders.

Widest assortment in the Czech Republic

We provide our clients with a comprehensive offer of all our available products for the home and garden.