We are Hobbytec
Leading Czech manufacturer of aluminium sunrooms, pergolas and carports. Our honest craftsmanship reflects in each of our garden structures that we customise for our clients. We pride ourselves on family values, a stable foundation, and a professional team. We always treat our customers with respect and dignity.
We prefer to build quality and long-term relationships. Therefore, we offer our clients a wide range of home and garden products, available on our e-shop.
Our milestonesFrom the present to the past
Under the Hobbytec Reality brand, we have started selling our own real estate. We focus on selling or renting residential apartments, family and mobile homes. You can find our offer and services at hobbytec-reality.cz.

We have completed an extensive redesign of our website. We have divided it into two parts. Custom manufacturing includes conservatories, pergolas, carports and mobile homes. E-shop on the other hand, offers a complete range of home and garden equipment.
In Tehovec, we expand our production facilities with new CNC and other machines to increase our production. At the same time, we are growing our working capacity. We have increased our warehouse management by tens of tons of aluminium and other materials so that production cannot be interrupted. We have also expanded significantly into foreign markets. We are entering into wholesale sales in Slovakia and Poland.
The great success of our aluminium garden constructions has necessitated a significant increase in our production capacity. Our production plant has gained more than 5000 m² of space, and at the same time, we have expanded our own team considerably. We have launched a new CRM for inventory and order management. We have registered trademark HOBBYTEC.
We have increased our turnover across the segment by more than 30%. As the company continues to grow, we significantly expand the number of our employees and sales representatives. Most importantly, we have launched our own production of aluminium conservatories, pergolas and carports under the private label Hobbytec Aluminum.
A significant milestone comes with the launch of customised wood and mobile homes under the brands of Hobbytec Home, Hobbytec Mobile and Hobbytec Wood. For the first time, we exceed an annual turnover of 100 million Czech crowns.
A new company names Hobbytec CZ s.r.o. is established. After opening new facilities for our employees, we began to significantly expand our warehouse space. We have increased the current capacity to 3,000 m². All to meet the growing demands for our products from the Czech and Slovak e-shops.
We have recorded a significant increase in turnover during the busy year. We expanded our product range to over 10,000 items, strengthened our sales team, and completed our new headquarters. The new e-shop in several languages required an increased expenditure in marketing. We have created a new mascot and redesigned our projects.
We managed to establish cooperation with the largest retail chains in the Czech Republic. We have already started selling our selected products under our private label.
Our first showroom opens in Tehovec near Říčany. New customers can explore our range of conservatories, pergolas and carports. At the same time, we expand our activities to the Slovak market through the new company Hobbytec SK, s.r.o
A breakthrough year for us as we started our business activities. We acquired exclusive or commercial representation of the international manufacturers of home and garden equipment. We have successfully managed to enter the Czech market of garden constructions.
Our growthCurrently implemented commissions
To provide our customers with a full range of all available quality solutions across the entire home and garden segment. Currently, the company has multiple business activities with a total turnover of more than 300 million CZK.
Own production of aluminium articles

Sales and assembly of customised products suitable for home and garden

Operation of the e-shop

Construction activities

Real estate
We supply both customised products, especially prefabricated houses, wooden constructions, carports, conservatories, garages, pergolas, and more, as well as "boxed" finished products of world manufacturers. We deliver customised products, including turnkey assembly throughout the Czech and Slovak Republic, Germany and Austria. Within the Czech Republic, we provide preparatory or even finishing construction work. We can arrange deliveries also outside these countries by prior agreement.
At the same time, we are one of the few that allow you to see our best-selling products for yourself and compare them in our showrooms and sales centres. We also operate the largest showroom centres in the Czech Republic; you can find them near Prague and Brno. You can also conveniently purchase a large number of products via our e-shop.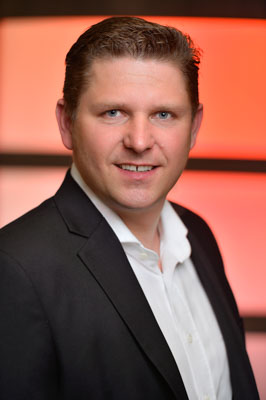 We strive to ensure comprehensive and quality services provided. We offer our own products under the trademark Hobbytec® as well as articles of international and domestic manufacturers across the whole segment, from the cheapest items priced in the range of several thousand crowns to premium products of global manufacturers worth hundreds of thousands. Selected products are delivered throughout the Czech Republic and Slovakia, including turnkey assembly operations.

We constantly seek to improve the quality of our services based on your requirements and wishes. We continuously expand our product range and proactively adapt our services to your requirements. We want to distinguish ourselves among our competitors. Therefore, we have joined forces of experts, a realistic and functional vision, and our set services' overall quality. Our association with the best partners makes us leaders in what we do. That's the philosophy of our company.
Miroslav Zelený - Managing Director of Hobbytec Group companiesc
At present, The Hobbytec group consists of these companies:
Hobbytec CZ s.r.o. - eshop
Hobbytec Aluminium s.r.o. - own production
Hobbytec Reality s.r.o. - estate
Hobbytec Partners s.r.o. - B2B
Hobbytec Group s.r.o. - own products
Hobbytec Home s.r.o. - constructions
Hobbytec Trade s.r.o. - export into EU
Hobbytec SK s.r.o. - Slovakia