Folding chair suitable for patio, garden, workshop or on a picnic. The combination of steel supporting frame and highly durable UV stabilized polyethylene (HDPE). Resistance to weather. Plastic sun does not yellow or become fragile. The materials used allow a perfect washing chairs.
dimensions disassembled - H51 cm x s47 cm x v87 cm
load capacity - 160 kg
weight - about 4 kg
"LIFETIME - one of the most renowned world manufacturers of high-quality plastic sport and hobby products - garden sheds, plastic garden furniture, composters, plastic boats, furniture and sporting needs"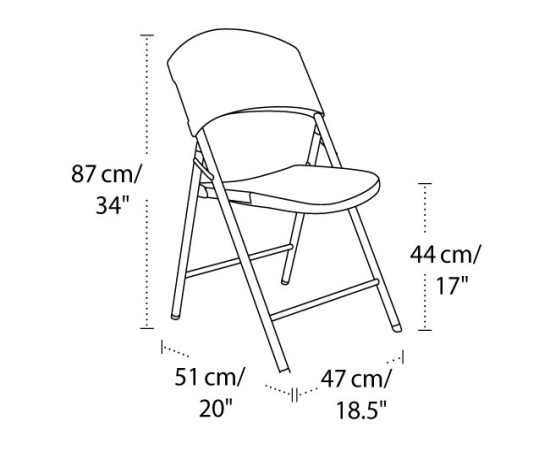 Video:






Length (outer): m
White color
The width (outer): m
Warranty: 2 years
Weight: 4lbs
HobbytecA Family Corporation
Customer satisfaction and product quality are our priorities. We strive to make products that provide joy and benefit to those who use them.

Assembly within the Czech Republic and Slovakia

We are currently capable of providing assembly for our products to any location in the Czech Republic and Slovakia.

Design, Quality, Price

Our products are the combination of timeless arrangement, quality materials, and prices unmatched anywhere on the market.

Largest showrooms in the Czech Republic

We created the largest showrooms of their kind in the Czech Republic. We are located in Prague and Brno.

On-site production

Our work is based on our own manufacturing This allows us to create tailor-made orders.

Widest assortment in the Czech Republic

We provide our clients with a comprehensive offer of all our available products for the home and garden.