Extended warranty of 10 years - manufactured by LIFETIME (USA).
Huge plastic box with a volume of 495 liters storage for your small garden supplies. It is made of solid polyethylene in modern design. With the help of the crates solve the problem of where to put your children's outdoor toys, pool equipment or most fabric or foam coatings outdoor chairs. Finds its use as a table for a garden party y.Box it is possible to nenechavcům locked padlock (not included).
Garden box LIFETIME has a double wall made of UV resistant plastic (polyethylene), it is absolutely waterproof and does not require any care. It has convenient cover the assurance of two pneumatic pistons with a silencer (like pistons as the front bonnet expensive cars) allows you to open 90 degrees and ensures safe and slow closing. Piston mechanism to protect your children, who as the lid can not suddenly fall to the hands. Extremely high quality plastic saves you from regular painting as other wooden or metal garden furniture.
Enormous stability allows loaded crate weight up to 450 kg, or you can use the box as a bench. Sturdy and robust design together with high-quality UV-resistant plastic lets you provide on this box warranty of 10 years.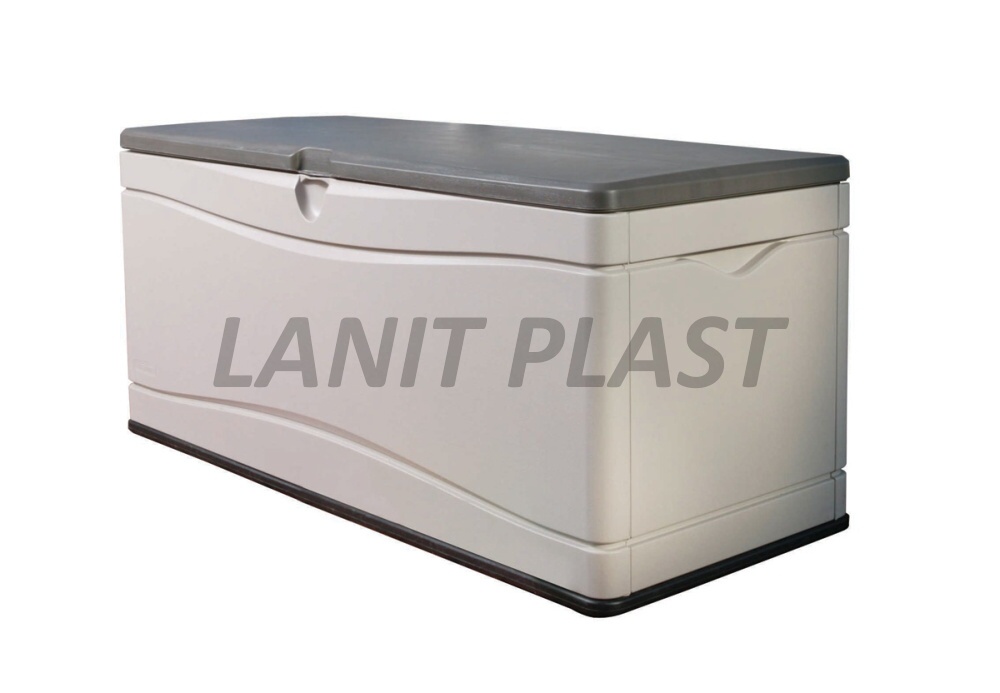 Features:
- Made of UV resistant plastic
- Attractive design
- Pneumatic struts lid
- Delivered as a kit, easy installation 
- Robust, extremely long life
- Extended warranty for 10 years
- Max load of 450 kg
- The volume of 492 L
- Internal dimensions - dxvxh 140 x 61 x 53 cm
- External dimensions - dxvxh 150 x 68 x 61 cm
- Weight 25 kg
- Gray color


Video:




 

Color: gray
Width (outside) 0.61
Length (exterior): 1.5 m
Height (external): 0.68
Volume: 495L
Construction material: plastic (polyethylene - PE)
Manufacturer: LIFETIME
Category: Storage Boxes
Guarantee:
The warranty for glazing:
HobbytecA Family Corporation
Customer satisfaction and product quality are our priorities. We strive to make products that provide joy and benefit to those who use them.

Assembly within the Czech Republic and Slovakia

We are currently capable of providing assembly for our products to any location in the Czech Republic and Slovakia.

Design, Quality, Price

Our products are the combination of timeless arrangement, quality materials, and prices unmatched anywhere on the market.

Largest showrooms in the Czech Republic

We created the largest showrooms of their kind in the Czech Republic. We are located in Prague and Brno.

On-site production

Our work is based on our own manufacturing This allows us to create tailor-made orders.

Widest assortment in the Czech Republic

We provide our clients with a comprehensive offer of all our available products for the home and garden.